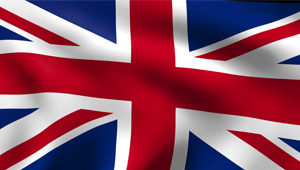 Born in Teramo, Italy, 1980, Luca Giordano started to play his guitar when he was 20 years old, improving year by year his style with a deep passion for the Blues.
After a period in Italy playing with his first band "Jumpin Eye Blues Quintet", he moves to Chicago where he starts many collaborations with several blues Artists. He plays with Les Getrex Band, guitar player for Fats Domino, with fantastic singer Sharon Lewis and her Texas Fire Band, with the legendary JW Williams for more than one month as substitution for his regular exceptional guitar player Shun Kikuta, who was touring with Koko Taylor.
In the same period he performs in many italian festivals and clubs toghether with Sax Gordon, Nellie Tiger Travis, and with some of the best italian musician, the drummer Mr Vince Vallicelli and incredible Hammond player Pippo Guarnera.
In 2008 he meets in Chicago  Eric Guitar Davis, and they start a very good collaboration and friendship. They play toghether all over Italy and Lithuania with Luca's band and all over United States with Eric's band, The TroubleMakers.  In few years Eric Davis is becoming one of the most exciting new generation performer,  and they start to tour in many clubs in Illinois, Ohio, Missouri and Indiana and recently they played twice at the Chicago Blues Festival 2011 on the Crossroadstage and Windy City Blues Stage.
During this last period he performs in the best clubs and festivals in United States and Europe with his band and also as sideman for Chicago Blues Legends like Bob Stroger, Willie Big Eyes Smith, Jimmy Burns and JW Williams.
He also pays tribute to old school Chicago Blues toghether with his friend Quique Gomez playing in Europe and United States. Both focused on their first love, the old school traditional blues, they recorded two cds, one in Italy and one in Chicago with special guests Billy Branch, Eddie C Campbell, Jimmy Burns, Bob Stroger and they also performed for Chicago Blues Fest AfterParty at Rosa's Lounge Club backed up by Harlan Terson (Otis Rush, Lonnie Brooks) and Willie Big Eyes Smith (legendary Muddy Waters drummer).
He's also releasing his first solo album titled "My Kind Of Blues" featuring Chris Cain, Sax Gordon, Bob Stroger, Linda and fantastic italian hammond and piano player Pippo Guarnera.
In Italy Luca Giordano regularly performs with his full band , with Fabrizio Ginoble (keys),  one of the most respected young talent in his region , fantastic and wellknown drummer Fabio Colella and Walter Cerasani (bass for Neil Zaza Band ). He also performs with his  Deep Blues Trio when they like to get down with some jazzy blues.
He performed at Chicago Blues Festival 2008 (USA) with James Wheeler and 2011 with Eric Guitar Davis, at the legendary Virginia Beach Blues Fest (USA) with Willie Big Eyes Smith and Bob Stroger, Bejar Blues Festival (SPAIN) and Trasimeno Blues Festival (ITA) with Jimmy Burns, Casa del Jazz and Villa Celimontana (ITA) with JW Williams and many more.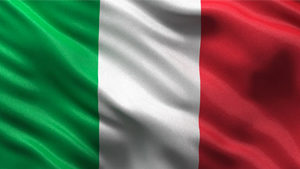 Nato a Teramo, Italia, nel 1980, Luca Giordano inizia la sua avventura con la chitarra all'età di circa 20 anni, sviluppando anno dopo anno il proprio stile grazie ad una profonda passione per il Blues.
Dopo un primo periodo in Italia suonando con la sua prima band i "Jumpin' Eye Blues Quintet", si trasferisce a Chicago dove, dopo un lungo periodo di intensa gavetta, intraprende diverse collaborazioni con artisti del panorama Blues. Suona con la Les Getrex Band, chitarrista di Fats Domino, con la fantastica cantante Sharon Lewis and Texas Fire, con il leggendario JW Williams per più di un mese come sostituzione al suo eccezionale chitarrista Shun Kikuta, in quel momento in tour con Koko Taylor.
Nello stesso periodo si esibisce anche in Italia in diversi Festival e Club insieme a Sax Gordon e Nellie Tiger Travis, oltre ad alcuni dei migliori musicisti storici Italiani, il batterista Vince Vallicelli e l'incredibile Hammond player Pippo Guarnera.
Nel 2008 incontra a Chicago Eric Guitar Davis, e con lui inizia un' ottima collaborazione e grande amicizia. Si esibiscono insieme in tutta Italia e Lituania con la Band di Luca Giordano, ed in diverse aree degli Stati Uniti con la Band di Eric Davis, "The TroubleMakers".
In pochi anni Eric Davis diviene una delle più richieste stelle nel panorama delle nuove leve, ed insieme intraprendono numerosi tour in moltissimi club in Illinois, Ohio, Missouri ed Indiana e recentemente si sono esibiti insieme al Chicago Blues Festival 2011 presso il Crossroad Stage ed il Windy City Blues Stage.
Durante questo ultimo periodo suona nei migliori club e Festival statunitensi ed europei con la sua band ed anche come sideman per leggende del Chicago Blues come il pluripremiato bassista Bob Stroger, con Willie "Big Eyes" Smith, batterista di Muddy Waters, Jimmy Burns e JW Williams.
Oltre alle diverse collaborazioni che lo portano ad una forte versatilità stilistica, rende omaggio insieme al suo collaboratore grande amico armonicista Quique Gomez al Blues tradizionale della vecchia scuola di Chicago. Entrambi spinti dal loro primo vero e grande amore, Il Blues della Old School, registrano due dischi, uno in Italia ed uno a Chicago con ospiti speciali Billy Branch, Eddie C. Campbell, Jimmy Burns, Bob Stroger, e si esibiscono insieme al Rosa's Lounge per il dopofestival party con Harlan Terson (Otis Rush, Lonnie Brooks ed altri) e Willie Big Eyes Smith (leggendario batterista di Muddy Waters).
A breve uscirà inoltre il suo primo album da solista, intitolato "My Kind Of Blues" con ospiti Chris Cain, Sax Gordon, Bob Stroger, Linda ed il grande pianista ed hammondista Pippo Guarnera.
In Italia Luca Giordano si esibisce regolarmente con la sua Band composta da Fabrizio Ginoble (tastiere ed hammond), uno dei più rispettati talenti abruzzesi, il fantastico e ben conosciuto batterista Fabio Colella e Walter Cerasani (bassista della Neil Zaza Band).
Si esibisce inoltre anche in formazione ridotta come organ trio, il Deep Blues Trio, con sfumature che arrivano al jazz ed al blues jazzato.
Luca Giordano ha suonato al Chicago Blues Festival 2008 con Mr James Wheeler e nel 2011 con Eric Guitar Davis, al Virginia Beach Blues Festival con Willie Big Eyes Smith e Bob Stroger, al Bejar Blues Festival ed altri Festival della Spagna, al Trasimeno Blues Festival con Jimmy Burns ed alla Casa Del Jazz Villa Celimontana con JW Williams ed altri.